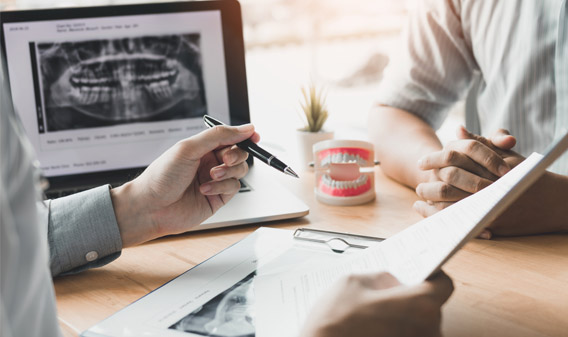 First Visit
Initial Consultation
The path to your new smile starts with a FREE initial consultation. During this visit, you will have the opportunity to meet our team, tour the office, receive a complete and thorough examination, and find out what treatment options are best for you. We will review your medical and dental history forms, complete a clinical examination to determine whether treatment is necessary, take photos and digital x-rays as needed, and develop a customized treatment plan. Finally, we will discuss all financial and insurance information and walk you through payment options to find what works best for you.
Appointment to
Start Treatment
After the initial consultation, and if it is convenient for you, we may be able to start your treatment the same day. If the schedule does not allow for it to be the same day, we will schedule your next appointment to start your treatment, where we will take x-rays, photos, and an intraoral scan as needed. We may also place your new orthodontic appliance. This appointment generally takes one to two hours depending on your specific treatment plan.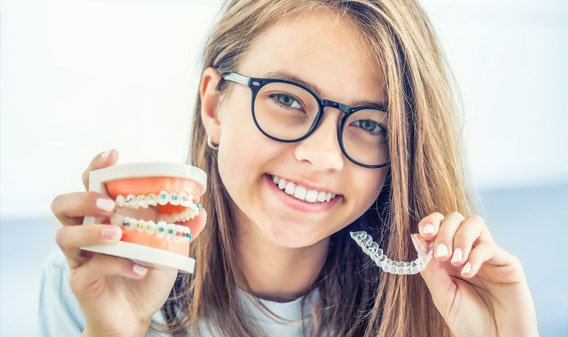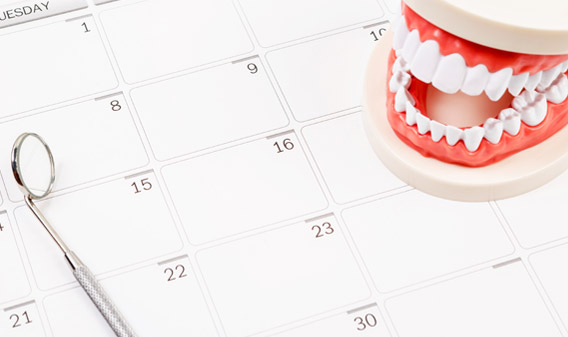 Scheduling
Appointments
In order to stay on track with your treatment, we would need to see you every four to ten weeks depending on your treatment plan and the stage of treatment. We will try our best to work with you to make your appointments as convenient as possible.
Visiting Your Pediatric or General Dentist During
Orthodontic Treatment
It is especially important that you continue visiting your regular dentist for your routine check-ups and cleanings every 3-6 months throughout your orthodontic treatment. We believe in a strong partnership with your dentist and will coordinate care as needed to ensure your teeth stay clean and healthy.